Domaine de Fontsainte Rosé 'Gris de Gris', Corbieres  2016
Regular Price $16.99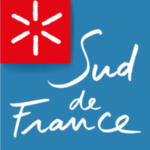 Sale Price $12.99
70% Grenache Gris and Grenache Noir; 10% Mourvèdre; 10% Carignan; 10% Cinsault. The wine immediately gives off notes of raspberry, cherry and freshly picked strawberries – followed by aromas such as pineapple and mango. Fresh and rich, it's fruity, full and crisp. Ideal as an aperitif with goat cheese and olives, or with wok-fried vegetables, grilled fish, lamb, finely roasted chicken with rosemary…
Spencer La Pujade 'La P'tite enrie' Blanc, Corbieres 2015
Regular Price $14.99
Sale price $11.99
70% Vermentino , 20% Roussanne & 10% Marsanne. Vermentino, the principal grape in this delightful blend is mostly often seen in Italian, especially Sardinia. Crisp and fresh with citrus flavors, the wine is bolstered by the addition of Roussanne and Marsanne which gives it weight and depth. This is a lot of wine for the money and debunks the false narratives regarding white wines
Château Combel La-Serre, Cahors 2014
Regular Price $22.99
Sale Price $17.99
100% Malbec from an ancient limestone plateau in Cahors. The wine is unoaked, bright, refreshing, fruity and lively. A departure from the South American style of Malbec, this wine is versatile and pairs well with, almost everything. A delightful wine for fall.
Les Traverses de Fontanes Cabernet Sauvignon, Pays d'Oc 2016
Regular Price $14.99
Sale price $11.99
These Cabernet vines were planted outside of Pic Saint-Loup in 1970, and have been farmed organically for a decade or more. This is a Cab that…isn't…typical. No oak aging means no vanilla, smokey, mocha, leathery flavors. Instead it shows wild berry, herbal, spicy, earthy flavors and aromas. Bright, juicy, fresh and delicious, its appeal lies in its direct, open and vivacious nature.
Domaine la Capelle, Minervois 2014
Regular Price $14.99
Sale price $11.99
60% Mourvèdre, 30% Syrah, 10% Grenache. Bold and rustic with herbal and dark berry notes, this wine over-delivers. No oak, just a pure expression of ripe fruit backed by drying tannins. Serve this with BBQ…or cassoulet.
Château Camplazens 'La Garrigue', La Clape 2013
Regular Price $14.99
Sale price $11.99
Chateau Camplazens La Garrigue 2013 is one of those historic properties that the critics overlooked when 'discovering' the region. Camplazens is located at the site of a Roman settlement on the top of a limestone mountain known as La Clape. La Clape was an island at the time of the Roman Invasion of Gaul in 118 BC.It was not until the fourteenth century that the La Clape massif became a natural part of the continent, at the same time becoming deforested and thus accentuating its erosion, which in turn uncovered the crevassed limestone crust. The wine itself is a blend of Syrah and Grenache, and its name (La Garrigue) reflects the heady, herbal aromas that vie with the plummy flavors and dark cocoa finish of the wine.