Brooklyn Brewing Oktoberfest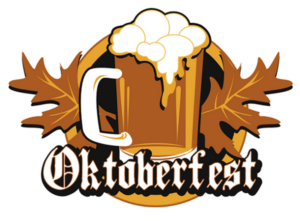 Brooklyn, NY 5.5% ABV
Regular Price $9.99
Sale Price $8.99
Brewed from the finest German malt and hops, Brooklyn Oktoberfest is true to the original style, full-bodied and malty, with a bready aroma and light, brisk hop bitterness.
Victory Festbier,
Downingtown, PA 5.6% ABV
Regular Price $9.99
Sale Price $8.99
VIctory brews German style beers from their eastern Pennsylvania location, making beers of balance and subtlety rather than power. Subtly sweet with a delicate malt nose, Victory's Festbier gains its impressive body from their use of all imported German malts and decoction brewing process.
Paulaner Oktoberfest Marzen
Munich, GR 5.8% ABV
Regular Price $8.99
Sale Price $7.99
Paulaner is intrinsically woven into the fabric of Oktoberfest. It has played an active part in Oktoberfest over 200 years ago when it developed its Märzen to celebrate the original Oktoberfest. It still plays a huge part today by being one of only six breweries to serve at the event. This full bodied beer with its rich malt flavor and dark toffee note, has an underlying fruitiness and masterful hop balance.
Sierra Nevada/Brauhaus Miltenberger Oktoberfest
Chico, CA 6.1% ABV
Regular Price $9.99
Sale Price $8.99
Each year, Sierra Nevada partners with a different German brewer to explore the roots of Germany's famous Oktoberfest beers. This year, they're collaborating with Germany's Brauhaus Miltenberger. The result is a festival beer true to their style—deep golden in color with deceptively rich malt flavor and balanced by traditional German-grown whole-cone hops.